To maintain the highest level of professionalism, integrity, honesty and fairness in our relationships with our suppliers, subcontractors, professional associates and clients. We are building to be GREAT, because 'good' is not 'good enough'.
We are Professional. APC stands for: 'A Professional Company'.

We have Integrity: We are honest, open, ethical, and fair.

We are focused on safety and ensuring a healthy work environment.

We are quality driven. We execute at the highest level.

We communicate timely, honestly, and respectfully.
We foster teamwork, idea's and personal growth.

We believe hard work can be fun.

We seek continuous improvements and reward innovation and hard work.

We are loyal and committed.

We promote time with family and friends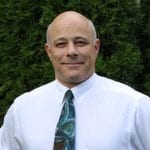 Dave Ferraro, President / Owner
Dave, (fondly referred to as 'Big Wave Dave') is APC's fearless and dedicated leader with over 30 years of experience within the construction industry.  Dave is a Graduate of Wentworth University, Boston MA, where he earned a Bachelor's Degree in Construction Management.  He honed his leadership skills as an Officer within the US Army, where he served 15 years for our country.
Dave formed APC in 2003 with the desire to build a business where people were valued, respected, and committed to delivering the highest level of service and quality, plus a little bit of fun thrown into the day. ("If you build it, they will come")
Dave launched APC Development Group, Inc from his dining room, where it transcended and eventually overtook the family's heirloom oak dining room table.  With APC's steadfast growth, it did not take long before the 'dining room office' was bustling with project manager(s), field superintendents, construction coordinators and administrators, (along with 3 children, 1 golden retriever, 1 Goldfish and 2 cats).  It became vividly clear to Dave that it was time to move the 'home office' out when the Thanksgiving dinner was hosted in the basement on two saw horses and a plywood table top.  With growth comes change, so Dave and team packed up and settled into APCs new 'corporate' digs presently located in Hanover MA.
Dave is a hand's on leader, focused on estimating, project management, quality execution, and the strategic growth of the business.   One last additional and important item (or forewarning) for you, … Dave has an abundance of energy, a slightly quirky personality and a wicked sense of humor.  (He told us to use the word 'wicked', we chose the word 'quirky' – see how we all work together?)  Dave will be excited to meet you and good luck keeping up with the intensity by which he will approach your project.
Kevin Pereira, Vice President / Field Operations
Kevin has been with APC Development Group, Inc since 2015. Kevin brings over 20 years of residential and commercial construction experience to APC.  Kevin started his career in construction at the tender age of 8 years old. (And it wasn't with the 'LEGO City Construction Bulldozer Building Set'. He mastered that at the age of four.) Kevin was working within his family's business weekends and summers as soon as he could sweep a broom and lift a hammer.   Kevin is a graduate of Diman Regional Vocational Tech High School, Fall River MA.  He graduated with honors and was voted "Most Likely to Succeed'.  Kevin is an entrepreneur.  He started a lucrative business, "Kevin's Woodworks LLC", as a junior in High School and built up a solid client base starting with some of his teachers.  Kevin earned his Contractors License at the age of 19.  He was one of the youngest individuals to have acquired his license.
Kevin met Dave at a Wendy's while working on the same construction project. (not while eating burgers and indulging on chocolate frosty's, although coincidently both enjoy either). Dave was looking for someone to install red laminate on a fireplace accent wall and the rest is history. We wish it could be a more compelling story but that's all we got.   Both Kevin and Dave share the same work-ethic, integrity, moral's and family values – and it just seems to work.
Kevin is a hand's on leader in the field.  He is hyper-focused on the quality and day-to day execution of your project.  Kevin manages, trains and guides all our site superintendents and carpenters.  Kevin has a 'do whatever it' takes attitude to ensure a quality and timely deliverable to you.
Kevin enjoys fishing, camping, hiking, shooting at the range, indoor skydiving and building koi ponds.  He spends his free time with his wife and 3 children, his jack Russell terrier, 2 red eared turtles, 7 japanese koi and 3 butterfly koi.  He said he likes relaxing but we couldn't figure out when he does that.  He strives to provide the best for his family. He enjoys building relationships with our clients, vendors and subcontractors.  You will enjoy working with Kevin and like-wise from him.